Steven Sleegers | Tailor-made 'Web-Marketing-Services'|
'Tailor-made Web-Marketing-Services': in order to help businesses to get the most effective results out of all their 'relevant' online channels.
Google | Ad's | Website – Shop | Mobile | Social |
For the development of our services, we use various tools in order to measure the performance of both website and online channels, based on the provided data, we can offer you a tailor-made solution that will help your business to accelerate growth.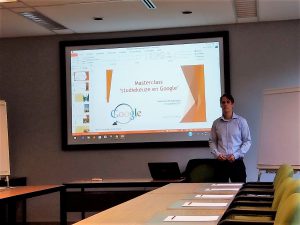 Our most-valued and selected service consist of a 'tailor-made web-marketing-plan' that we offer in combination with an 'in-company training'. For everyone who might be interested in this unique service, please keep in mind, that we need some discreet information about your company, which we will fully explain during an intake.
Whenever your business could use an online impulse, feel free to contact us.
• 'web-marketing-services' with 'in-company training' •
• 0031 6 12 54 37 54 •